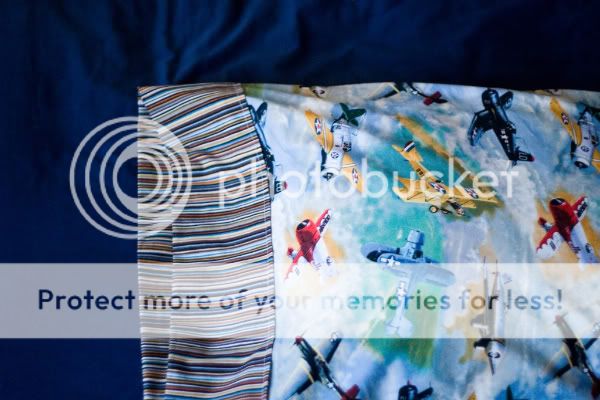 Lately, a favorite friend birthday gift has been custom pillowcases.
I have been making pillowcases for the Daughters for holidays, birthdays, and special occasions for a few years now.
They have quite a collection.
The pillowcases are cause for celebration whenever their pillow is cased with a new or festive pillowcase. They love it.
(This may or may not have been a scheme to get them excited about bedtime).
I thought we could share the love by gifting pillowcases to friends for birthdays.
Pillowcases are pretty cheap and easy to make, but something different, fun, and personalized to give a buddy for their birthday. It's amazing how excited little ones get over something as simple as a pillowcase.
This week we made a super special airplane pillowcase for our nextdoor neighbor and great friend of Second Daughter. For him, we added a pocket for safe keepin of his favorite tiny toy.
We hope he likes it.
So...you may also like:
::
Happy Valentine's Day!
another personalized sewing craft
::
So...Me
some other things i like to do.
::
So...Peep
perhaps the most adorable craft
Thanks for stopping by!